So Dave and Blake jumped in to an econ thread and posted some newsbits that probably deserve it's own topic at this point.
@majorvex has taken some screens. Here they are: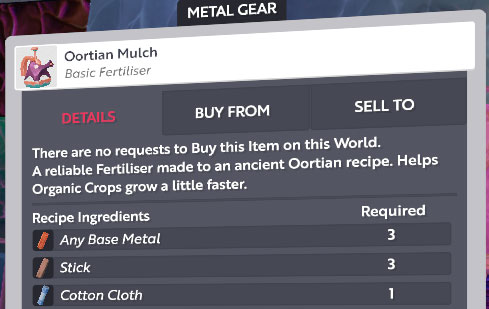 Still exploring the latest build and any other test items they pushed through. If anyone finds other info relevant to the new build, please share it!
You can determine if you want the plinth/basket to be viewable so if you want to hide these things you can:
Distance, how many visitors, etc is viewable from the knowledge UI if the item is set to visible:

This is quoted for visibility. When you bring up the list of items/locations, simply clicking the shop you want to go to will provide to a 'destination' marker so you can find where to go, though it may include a bit of a walk.