Hey folks,
Now that the snow has thawed from Oortmas, our thoughts have turned to another big date on the calendar. To celebrate this time of year, we're starting our next event today!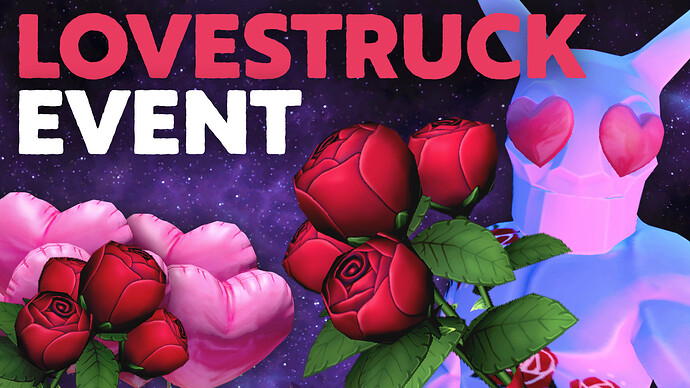 This time of year is perfect for celebrating companionship, so why not show your fellow Citizens how much you enjoy playing together? From 1200 UTC today, until 1200 UTC on the 18th February, Boundless is getting Lovestruck!
Handcraft a Bouquet from Flowers commonly found throughout the Known Worlds, and Trade it with another Citizen to gift them a Heart Rock. They can then use this to Craft a Romantic Vase, Romantic Stone Column, or even some Heart Balloons to decorate your home!
Then head to The Exchange to pick up one of our time-limited Wearables, including the Lovestruck Mask, the Ribbon Fascinator, and the Climbing Roses Body Paint. I'm looking forward to seeing plenty of romantically-themed citizens charging around the known worlds!
As ever, please do share your screenshots with us via this thread - we can share the best via social media, and it always makes our day to see what you're all up to with the new content we've been working on!
Enjoy - see you in there!