Real glass
I want to spot here: we actually havn't glass block. Now, when you melting sand and compact silt, you craft a window block with fingerplates. I sure, the result of melting must looks exactly as on the following picture:
Doesn't glass inherit colour of sand?
Clay, silt and peat
Now we must put soil into compactor if we need in clay, silt or peat. Well, I take ten m³ of soil and make one m³ of clay/silt/peat. Where is another m³s of futile soil? Could we craft a clay/silt/peat in an extractor/refinery and after compact this instead of soil?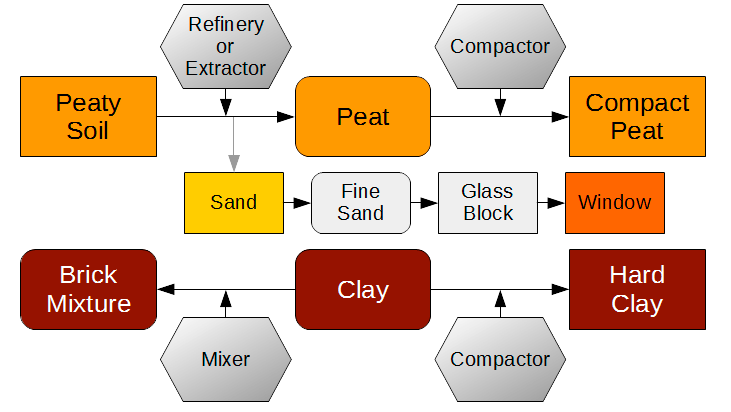 And here is another problem with soil: it's hard like a rock. Seriously, it's a very difficult to dig a mellow soil - exactly as a hard rock. @olliepurkiss could you make soil a bit softer (8K hp instead of 12K)?
(could you make wood 10K)?
High quality building
It seems like a decorative rock and bricks cann't be chiseled. This is a second reason to not make bricks after hours of boring grinding of clay soil.
World textures
I looked once the Boundless on a monitor with almost 3Kpx width. Textures of a planets in the sky looks a bit squared on this.