New project now open! DK's Swap Meet.
What is it? A location to dump random junk you've been hoarding and to exchange it for other items you may find useful. Random doors, signs, beams, locks, miscolored shop stands and request baskets etc. Partially used tools, or old tools you won't use anymore. Seeds. Dirt sand leaves wood etc.
Rules: Please don't be greedy. Please donate items of the same or greater value than what you take. This will be a trust experiment, please don't load up on stuff to resell or to shove in the chrysominter. If you're that hard up for cash, PM me, I can help. If this doesn't work as a public group I will have to make it private and invite only.
How to join? Sign up at the guild book, it is auto-join. I will still have to give you permissions manually (can anyone figure out a way to auto permission all members to access storage so I don't have to do it manually?)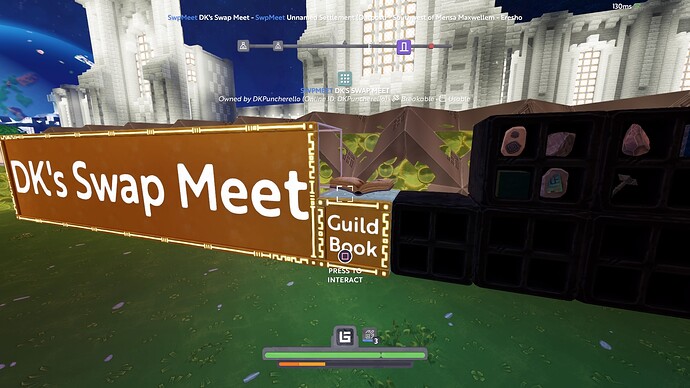 How to get there? It is in my front lawn like any respectable neighborhood swap meet. You can portal there from DK's Ultima Tree on Eresho: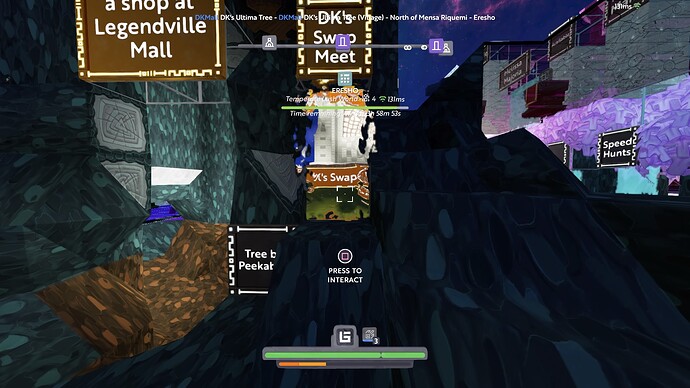 Sign up now! I'll be hopping on periodically to permission people all weekend!
Tell your friends!