Great idea - threw my vote comment in as well; if nothing else we could grab the attention of some of the other folks reading the comments!

Twitter really is great for getting Boundless on peoples' radar, IMO.
I'll contribute with a tweet

As much as I would love to see the game increase in popularity, I don't, however, want that guy anywhere close to Boundless.
He's very toxic. So what do you think the people that follow him on average are too?
Publicity.
& please don't. It's just to help get the word out. I'm sure he'll go w destiny or something.
Don't need a toxic community like his coming to this game that the majority of the current players don't want toxicity in it. Remember how vocal a lot of folks are about pvp? Why doesn't it apply here?
If anyone tweets, lemme know and I'll like & retweet it

Ditto this, will help boost any!

It is good to get word of Boundless out there - I've seen from my own Tweets (mostly hitting NMS fans) that a lot of people simply just don't know what it is, but quite a few show interest and ask what it is just from the screenshots I throw up there.
I wouldn't get your hopes up. That's the only last thing I really have to say about him about this.
Dont think boundless would be his speed. Not streamable for his core fan base. But i agree, just putting the name out there could help promo the game. Not all of his fans are toxic
I remember how vocal people were about a toxic pvp community. Interesting perspective.
Hopes up? It's just free advertising.
We can't screen every new player and ask if they're going to be toxic or not. Hopefully any new members would "do as the Romans do". We've already had some super toxic people come and go. We can't keep BL hidden forever…it's beautiful. Let it shine



The game has no pvp, doesn't have a good following, and doesn't match his audience. It's extremely unlikely he would even take more than a cursory glance at Boundless.
BurkeBlack is a better fit for the game as his community isn't toxic and he already owns the game. He just hasn't revisited the game in a while and only has a handful of hours of game time recorded on Steam.
It's. Free. Advertising. To. The. Largest. Gaming. Audience.
I often @ people that would fit perfectly in the BL community too. Feel free to @ the person you mentioned.

Would you please discontinue…this is a merry go round.
I might do that… Burke and I go way back. Haven't talked to him one on one in a very long time.
Who is ninja?
Only Ninja I care about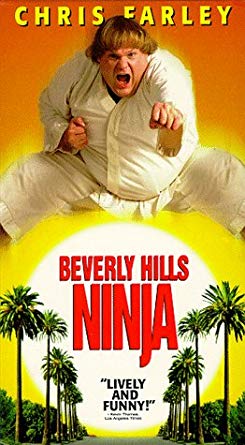 I 1000% agree and have Tweeted in solidarity with Boundless.

Honestly it's also a good chance for bad publicity when the NPE is still lacking in areas and I wonder how well the servers would handle a huge influx of players that could potentially come from him if he decided to give it a try.
The pictures I posted of people's builds are getting more than twice the engagement than anything else is.

People are looking