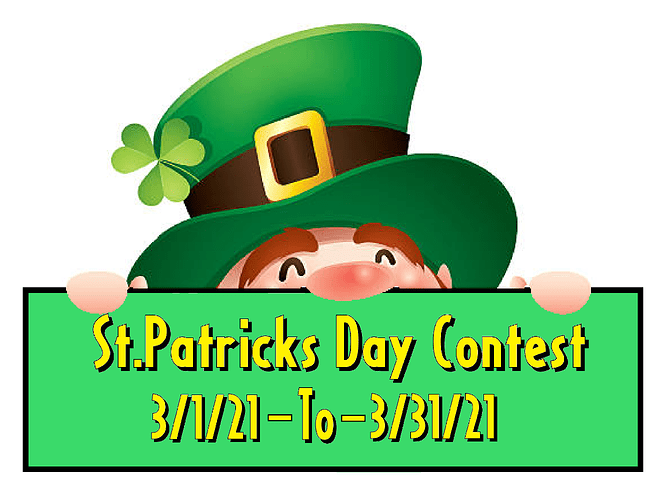 !!!!-INSTRUTIONS-!!!!

You Must Build A Structure That's
St. Patricks Day Related.
For Participating You Get (5k Coins).
Once Your Structures Are completed
They Cant Be Reclaimed I Would Like
To Plot Them To Keep Them. So Build With materials you don't mind
getting Rid Off Plz.
                          !!!-PRIZE-!!!

:1st Winner:
.2 smart Stack OortStones (1,800)
.1 Long Rang Diamond grapple
.1 Smart stack Healing Titanium Bombs

                         !!!-PRIZE-!!!

:2nd Winner:
.1 Smart Stack OortStone (900)
.1 Long Rang Diamond grapple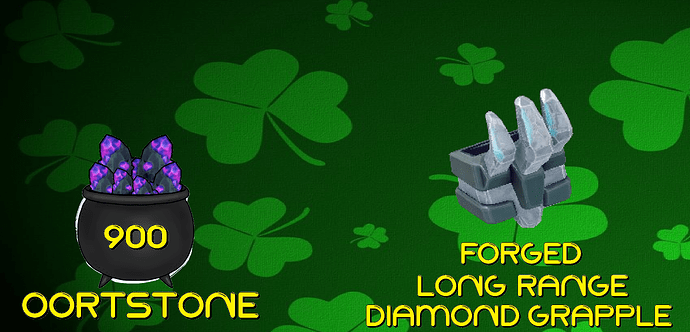 !!!-PLAYERS-!!!

.1 Oorteeesha
.2 DrPhil&Cass
.3 IchikaOrimura
.4Only1Shinobi
.5 BakedBean-O_o
.6 Astralgod
                     !!!-WANT A SPOT-!!!

Private Message Me On Here Or Discord For a Spot
                        !!!THANK YOU FOR DONATION!!!

the Guild HDM