Right so I managed to get around a hundred by being l33t gam3r boy, and I've planted them in a seed farm. In 5 days (est) the seed farm will be filled and all excess seeds will be sold…
FOR 50c!
I estimate to generate 7-11 excess exotic earthyam seeds per day, which will be placed in my farmers market section of my farm for 50c each.
This farmer's market is located near Atlas World OG in Anvil on Seganikai(or however it's spelled).
Currently there's a nice selection of the various easier-to-find plants for 10-25c. Including combustion particles for 25c.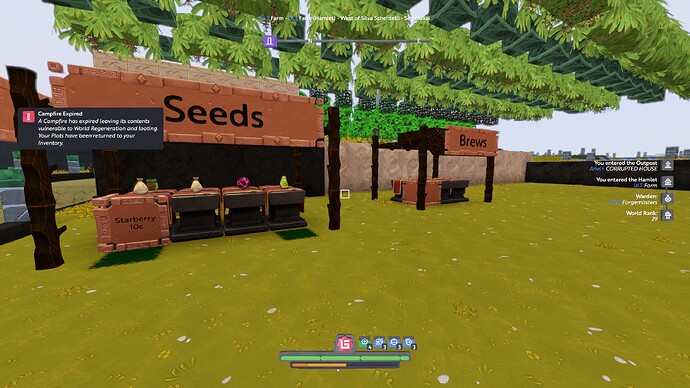 Right there. In a week that will have exotic earthyam seeds for 50c.