It's so nice to see that many players together! <3 <imgsrc="/uploads/default/original/2X/3/3cf0a672a466e201190d0b6ed7831dba4b8d4e6c.jpg" width="690" height="388">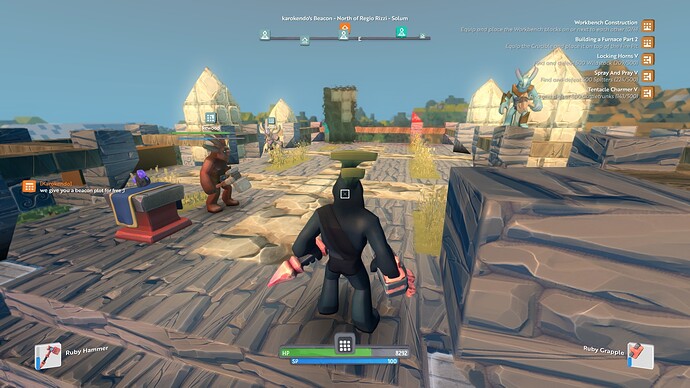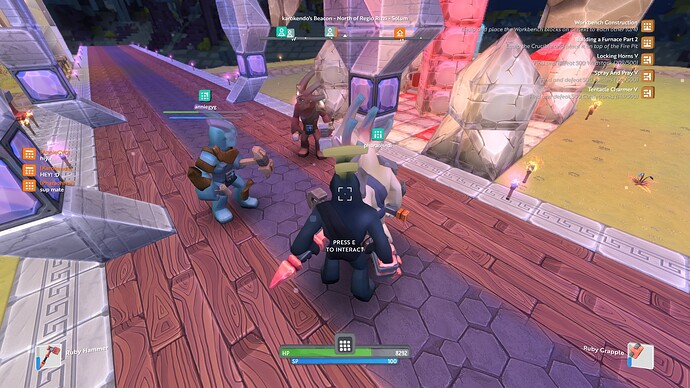 Someone in Pixel Gate is really going crazy on amethysts

I've never seen so many people together!

We've also opened a portal to Dragon's Watch!
I think there was around 15 people in all at various times between Therka, Dragons Watch and Pixelgate - it was a really fun night!
adn there was i digging for diamonds at andoweem at the foundation of hopefully a new interesting settlement, check it out

https://forum.playboundless.com/t/a-beautiful-plateau-settlers-unite-d/6595
regards going to @Xandon
New portal to Munteen VII is up!
And the one to Vulpto is comming!
Looks great! I'd love to open a portal to Pixel Gate and/or Dragons Watch - I have one so far from my home to Munteen where I dig amethyst. How does it work with me placing a portal in your beacon?
Now our portals lead to Therka Market (Therka), Dragon's Watch(Solum) and Berlyn Township(Berlyn)
From these 3 you can get further to ring and moon planets

Some screenshots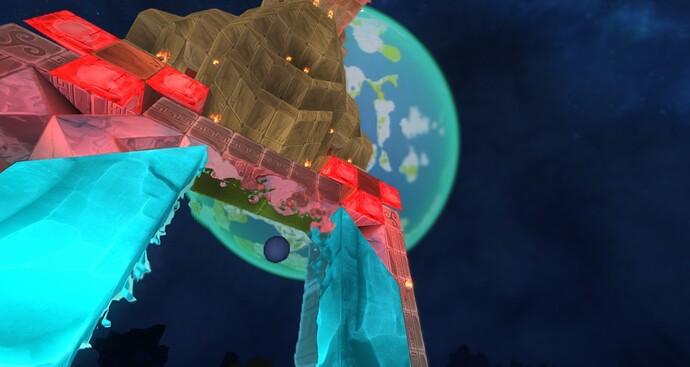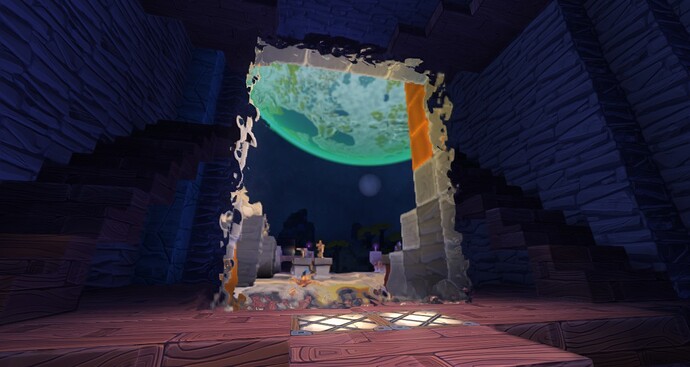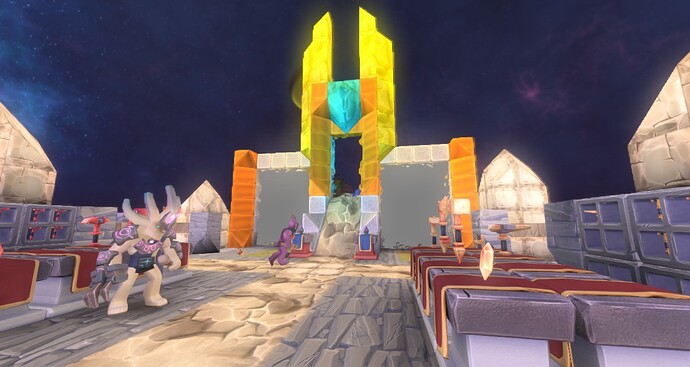 Portal to Nasharil just opened in Beryln
Is there still room for a relatively new player? And also any suggestions on what to sell, in general?
There's plenty of room in the house/shop area (more than 1 plot, after the sedimentary stone)
There's still room in the trading area, but for that you'll have to contact @Karokendo
After introduction of portals our city expanded a lot. We have many new citizens settled down

---
---
---
---
---
---
I like the Boundless logo square

it looks really nice from way up. great job guys! i hope to link up to this one day with a portal.
one portal from world to world is nice but worlds are big. would be nice to end up with several portals , for each hemisphere of the planets.
keep up the good work!
I love that

good job dzchan
Pixelgate Day 1:
Pixelgate Before:
Pixelgate Now!

Lots of traders here

And we have just finished 1st floor of our Oort Temple!