Paid a visit to @AeneaGames's beautiful beach, and wandering Trung a bit - it is a gorgeous world, should have explored it sooner!

(Had to cool off after taking a nice lava plunge VERY early into the Reapers' Trials… how embarrassing…
Glad nobody was around to see that…)
Wait until you see Golda Coast, the bigger beach I'm making!!!
But it's slooooow going…
Awesome, love swimming spots!!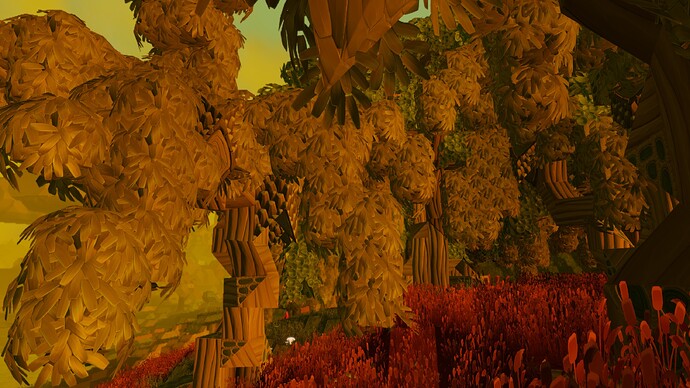 There it is …
Raw Ancient Wood from the forgotten

Homeworld
You have to search for it, but it still can be obtained

I'll lend you two my place for your honeymoon…

And some Rift as a wedding gift!

Bahahaha. There's nothing wrong with a couple of good buddies holding hands.
Great hunt yesterday by @Lesioui with many players & guilds…
A meteor was landing close to us so we ran under it - total carnage. Too bad I already had the death-by-meteor achievement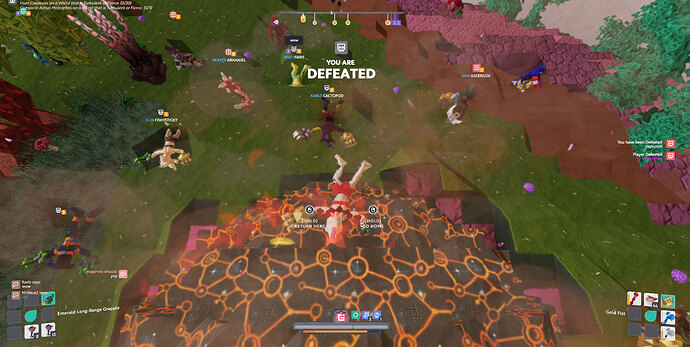 the good ones always die young lol
Guuurl that's the one! I was under there somewhere
LOL!!! Great fun! Oh wait I see me…Itaris…lol Wow
That is stunning!

And I have to admit the meteor wipe shot gave me a good laugh…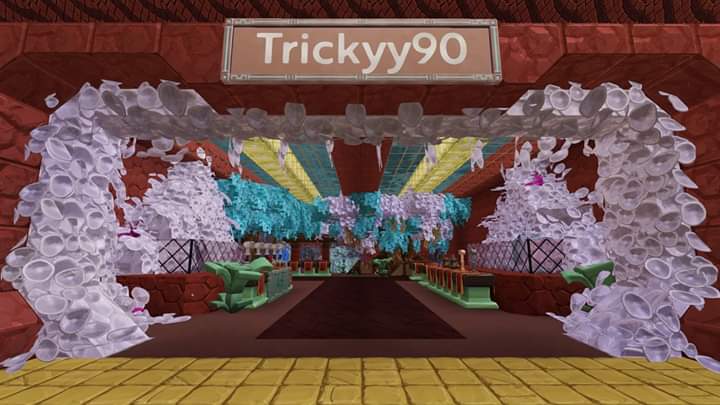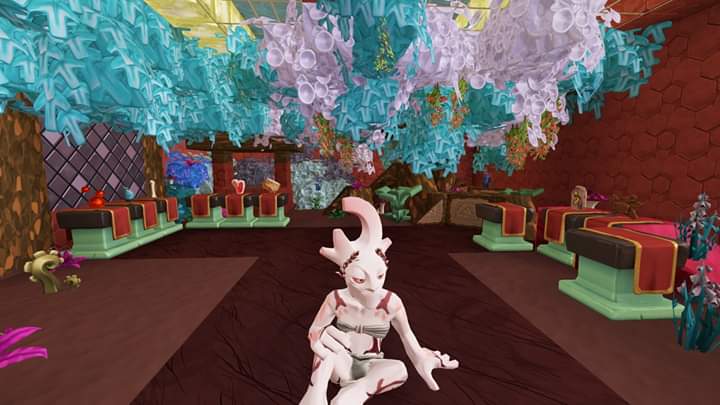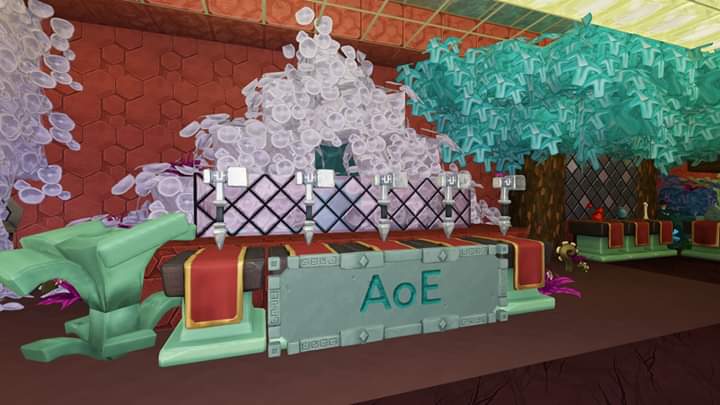 My little shop at Aquatopia's Sunken City mall is up and running

on Moebius alley (iirc)
Stocking fair priced AoE hammers, creature drops and some other bits and pieces including autoloots, lattice chisels and regen/health bombs
Come take a look, there are lots of cool shops popping up around here!
Edit: Oh, and that night fuchsia marble… right?

Nothing fancy, but used the lattice chisel and deco rocks to create a very gaudy fence to make the settlement border not look quite as rough at my place… and a couple roadrunners hanging out on it.

(Yeah, they died right after, muahaha!)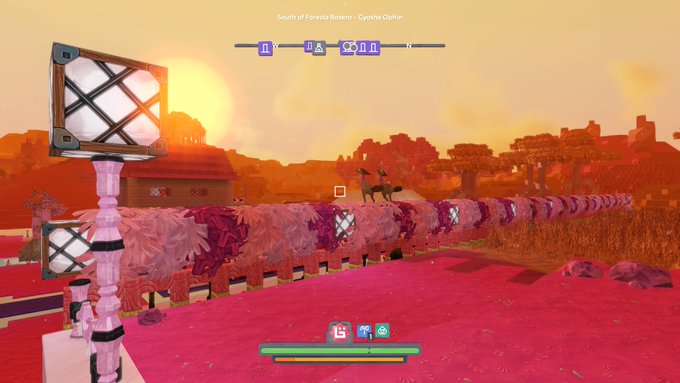 That's hilarious and really nice looking too. I have a personal tool shed plotted called Beacon Depot that I'm going to make with a bright orange theme like Home Depot's but don't plan to actually make it look like the store in any way. No sign or anything, just the pun in the name and the orangeness.