Hello, im running into a problem with my power coils since i moved to Alnitans. The Power Coils show full health bar even if they are completely worn out. Therefore im not sure i have repaired enough until i start seeing gray condition numbers: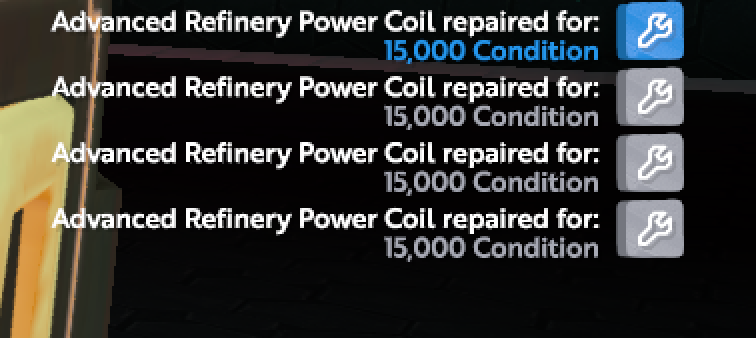 This leads to overuse of my spanner and extra durability lost because i have no way to know the status of my power coils.
I did not have this problem when my base was on Alder. This only started after I moved to Alnitans. My friends who also live in Alnitans have the same problem with their own power coils at their own bases.
My beacon is not aligned to any guild and i am the beacon owner so i dont understand why i cant see the status.
Any advice?