Hi!
I'm kinda new to Boundless, used to play a lot of Minecraft before this. I really like the chiselling and the "boundless" materials in this game. A very disappointing amount of white blocks however

.
At this point I'm hooked, and I want to build something epic. I have built this in Minecraft: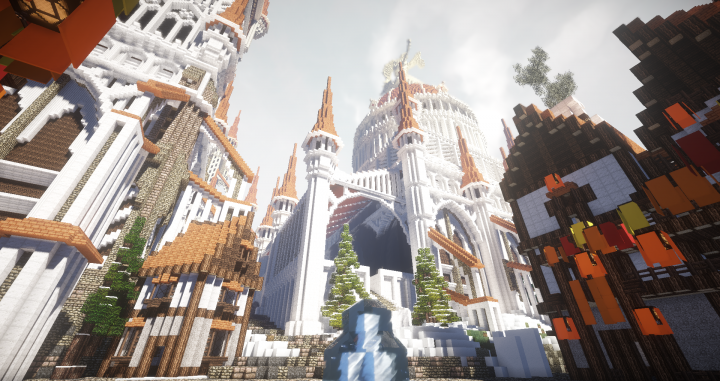 Does anyone else prefer this high-fantasy gothic style architecture? Also has anyone built something of this scale and detail in Boundless? Because I'd love to see it! Please share any screen-shots, suggestions, or advice down below. I'm new, and I'm starting to love this game.
VVV