This update is accessible via the "Live" release of Boundless on Steam.
Please report all issues discovered with the update to this support thread.
Please restart Steam to make sure you get the latest version of Boundless. If the update happens whilst Steam is open it's unlikely you'll get the latest version.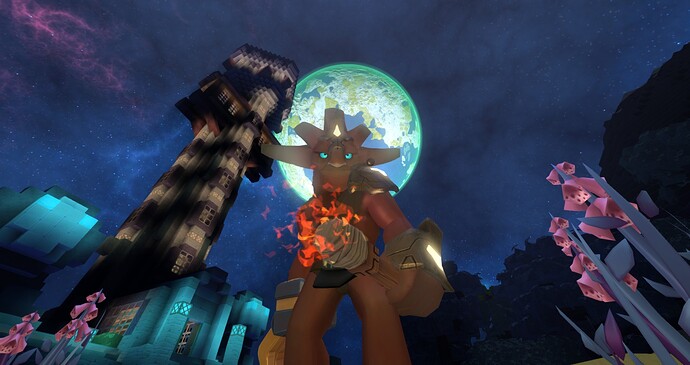 Release Notes:
Art + Animation + Assets:

Fix for stuttering animations when equipping some items and when moving while placing blocks.
Fix swing and action animations to be in sync with hit effects.

Creatures + Combat:

Effects for when characters and creatures are hit and injured.

GUI + HUD:

Added back some of the server connection error handling lost during the addition of the sanctum.
Fixed an issue where fall and lava damage was displayed as MISSING.

Engine:

Additional point planets from around the universe are visible in the sky.
Fixed health sometimes glitching when going through portals.
Fixed Double Tap To Run function where it was still possible to double tap to run when the option was disabled.