If you're like us, you've got a ton of different colors and items from the gleambow event, and are trying to figure out how to manage it all. The community has taken to using the color ID for sorting/ordering items and to make trading and comparison faster. e.g. I'll trade rock 30 for rock 175. But to use this you'll still need to know what the ids of the items you have are. While this can be done with a request basket it is slow.
Our guild member DocBlock came up with a very simple solution and it seemed useful enough to share. He changed the strings which the game stores the color names in to also include the color id.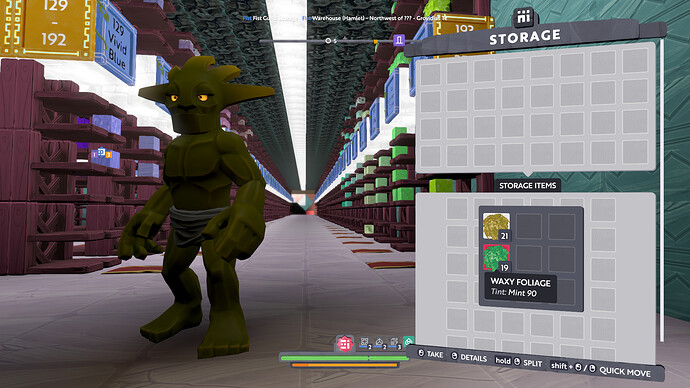 You can access the file with the new names here:
Download the file and copy it to …steam/steamapps/common/Boundless/assets/archetypes/strings/english.json
In the interest of transparency, I am also including the code that was used to alter the file below. You won't need the code, but can check that it is only changing the names and not doing anything malicious.
#!/usr/bin/python
import json
newdata={}
with open('english.json') as json_file:
data = json.load(json_file)
for key, value in data.iteritems():
if key.startswith('GUI_PALETTECOLOR_'):
number = key.split('_', 2)
number = number[2]
newdata[key]='%s %s'%(value, number)
else:
newdata[key]=value
with open('englishnumbers.json','w') as outfile:
json.dump(newdata,outfile, indent=4, sort_keys=True)