First I want to congrats again to our jackpot winners



: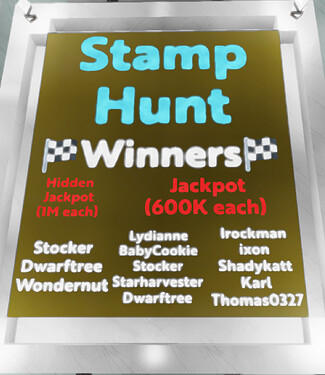 Our stamp hunt is still going on!
Here are the token count prizes

:
(for each rank of token count you unlock that prize and plus all the prizes below that rank)


To receive your prizes, please join this temporary guild when you are ready (Inspired by @DKPuncherello). I will assign a chest for you to trade your tokens for prizes.

The Stamp Hunt will end on July 24th. For rules and more info please visit the Gift Center (portal at the center of EZPZ Hub) or this post:

GLHF