Introducing "The FeatherMaker"!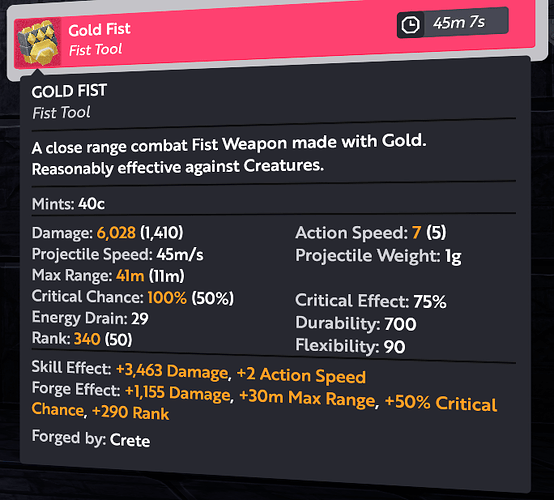 Priced @ 20k
On sale now at Crete's MAXX Forge, Gyosha Mall #42 1st Street (open Knowledge base, search for Fate Paste 2, select "Crete's MAXX Forge" follow orange arrow!)
What's this thing do?
100% crit chance RoadRunner Sniper
Stats shown are on my gatherer char (has damage epic)
The basic Idea, is to keep a FeatherMaker on hand with your gatherer. When roaming around getting plants or wood or whatevs, see a roadrunner… pop it from distance. No chasing, no grappling, no headache. 1-shot. Easy feathers!
@ 700 durability, this should really only be used for Roadrunners, as it will eventually net you ~700 Roadrunner kills, and more kills = more feathers!
This thing will 1-shot Roadrunners all the way up to the Strong Elementals, after that its a double-shot, but they are very rare anyway.
When used properly, the FeatherMaker should last weeks/months. So no need to buy multiples!
I'm really excited about this one, and want to get it in the hands of all you Gatherers ASAP! I think you will find it VERY useful, and the feathers you gain it will pay for itself 10 times over, at least! (If you do get one, please leave feedback! I'd love to know how it's working for you)
Stock is limited, but if sold out check back often! I'll keep making these =D