Greetings Citizens - we'll be undergoing a little maintenance tomorrow at 0930 GMT while we roll out the latest update to Boundless!
Those of you who have been playing on our Testing version will be familiar with what's coming, but for those who haven't seen it yet, here's the rundown of what you'll be seeing in the live game tomorrow;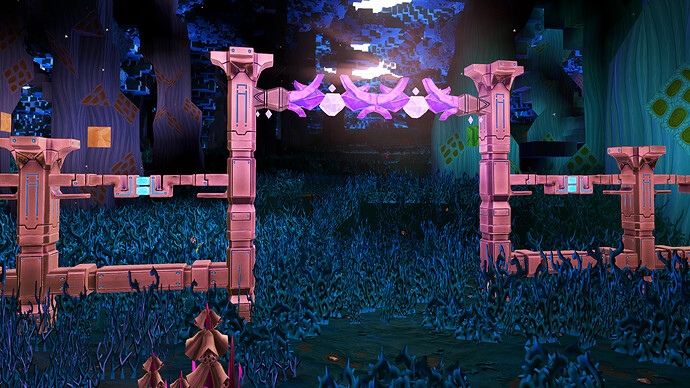 Poles and Beams
We're introducing a big drop of new building materials in this update, with 24 variations of Poles and Beams incoming. These are a little different to the Blocks you're used to, with each Pole or Beam acting as a more streamlined piece (visually, they don't take up a whole voxel), designed with connectability in mind. They can be placed on Blocks, or slotted together with automatically generated smart Connectors. For example, a Connector will appear between two Beams, but not between a Block and a Beam.
For more detail on the placement logic of the new pieces, James has a handy rundown in the patch notes, so I'll quote;
These are a really cool addition to the visual language of Boundless, and we're all looking forward to seeing how some of our super creative Builders can put them to use!
Letter Box
This release also includes another new Item to be placed in your Beacon, the Letter Box. This handy device allows Citizens to leave each other Private Messages, much as you would your Friends or Guild Team in Boundless. Say you're exploring a World, come across an amazing Build and just have to congratulate the architect - just drop a Message into their Letter Box and they'll get it next time they're online.
This should have some useful implications for Traders too, allowing more nuanced negotiation and sales to be conducted within the Messaging System, making the most of its asynchronous capabilities.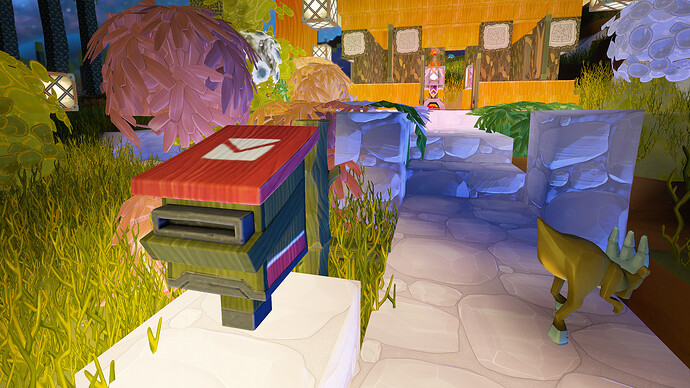 General Improvements
Stepping away from new features for a moment, we've been hard at work on a wide range of bug fixes and general quality of life improvements. While there are way too many to list here, we'll have updated patch notes very soon, which we'll link here.
Lovestruck Event
Love is in the air! Boundless will be getting seasonal again very soon, with our Lovestruck event kicking off on the 7th February from 1200 GMT. It'll run until the same time on the 18th February, during which time we'd like to invite you all to celebrate companionship in the Boundless Universe!
Collect Flowers from around the Worlds to Craft a Lovestruck Bouquet, which can then be Traded with another Citizen, the recipient will then receive a Heart Shaped Rock. (Please note, this will only happen once per citizen that you trade with - so get out there and meet your neighbours!) This can then be used to Craft some unique thematic Decorations for your home - Romantic Vases, Stone Columns or even a bunch of Heart Balloons! You're also welcome to swing by The Exchange and pick up a Lovestruck Mask, Ribbon Fascinator, and Climbing Roses body paint in exchange for some Cubits.
We're really looking forward to sharing this update with you all, so don't be shy, let us know what you think! Remember, your feedback is incredibly useful (and we never get bored of seeing your awesome screenshots!)
Thanks, everyone, see you in the Known Worlds!