jus sayin devs hehe
20 char
Yep!!

Though I'd love to see a T7 myself, I'm going to vote for a lower level one, on behalf of a newer player I know of who is waiting for one (really, not just talking about my PC alt here, there is someone waiting for one, haha!).

Yes, hello.
I would like to order one XL T7 Rift exo with black rock, black foliage, & black gleam. Any sides are fine.
I would also like to order 2 small Exos with a variety of fresh, new colors.
I would like fries with that. Thank you.


Yep, this… come to think of it, both is good!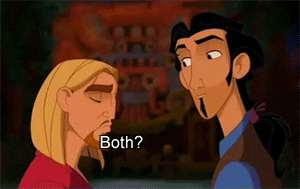 Yes we argue! Give us treat! That's how it works right???
It can…

WHHAAA!! Papa Oort, THEY STARTED IT!! I've been REEAALL good, I ate all my earthyams, cleaned up my base, stocked my stores. PLEEASEE can we have another exo, we'll behave, promise!!…

Hehe, well played!!

Yes a perfect day to release one of those custom backer made exos.
I'd love to check out the one @Gorillastomp made

I'd like to argue against releasing an exo because my eyes are sore from playing Boundless… Oh wait…
Just close them. You know what cuttletrunks and swimming in lava sound like right? If you die you die
@DKPuncherello @blinvir @Trickyy90 i thought you all were good Oortians.
@Venom you i knew were bad from the get go
.
Well, well… No exos for me

.
I'll kill your share of the mushrooms.

Did i make an exo ?

Is the palette a separate file? I assumed it was all together from the worldbuilder. I dunno
Ok yeah, well it is a color palette with black gleam and rest is generatated around that color. So probably gonna have couple dark colors in this!
Thought you mean a complete planet.
black gleam in large chunks? imma earn millions!!! i really hope thats true! plz put it in large kada crystals (the crystals found on kada I with normal gleam and the Galan black glass crystals) scattered all around!
Nah, Thursday afternoon a very special exo will popup! It's gonna be a T4 Lush and it's for the gleambow event and EVERY. SINGLE. BLOCK. has been replaced with gleam!
Gleam trunks, gleam rocks, gleam soils, ahhhhhhh
DING! I'LL MINE THERE SO MUCH!!! MORE BLACK GLEAM!!! IM SO EXCITED!!! yay.
@Rubberman - Got a new one that is a lower level Lush!

Let me know if you want a ride anytime!!