@Trickyy90 and I were gifted an incredible inheritance by departing player @Donmango - we've got about a couple weeks to get the estate settled here so to speak, and there are a lot of things we won't be able to use but that would likely be useful for newer players, would be a shame for them to go to waste, and we agreed we'd like newcomers if possible to get help from this along with us.

We know sometimes giveaways get wiped quickly, so we figure the best way to do this is a little bit at a time… that will give many chances to get some of it. Metal tools, food, basic crafting stuff, stuff like that. I'll post my locations below, Trickky will post hers. If you know of any newcomers, feel free to take to distribute - I was sort of thinking of using the community channel in chat, but would feel bad if I made an announcement and several people got there after it got cleaned out. But might post about restocks here… however, might be good to stop by/check scanner often (I'm not going to hide my plinths on this).
Can also PM me directly if you want some for yourself or to distribute, or want to see if we have something specific there we aren't going to use.
Nova Golda, Mine Your Own Business -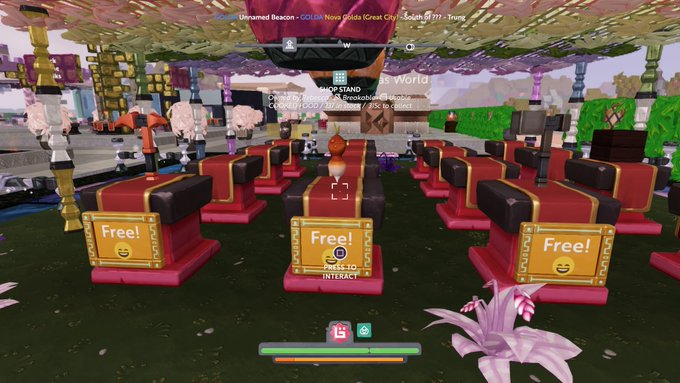 DK Mall, Exo-llent Plants, use A65 portal to get right there-