I'm more often than not using Shadow to play the game and I'm getting this issue since yesterday morning (24 hours ago)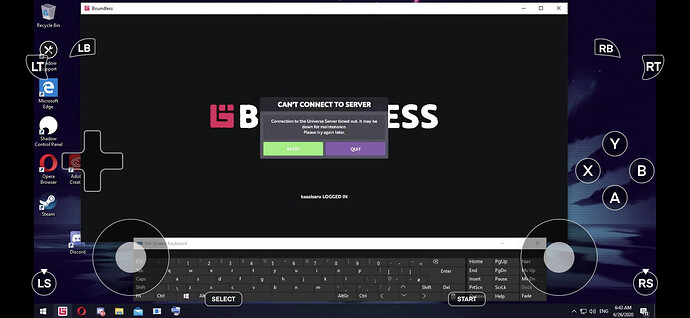 I did see two users have similar issues yesterday but it seems like it was resolved by waiting. While I don't know how linked Steam is for the Steam Summer Sale to effect server connection.
My objective is to identify if what I'm having is a Boundless, Steam, o Shadow.