Expired beacons (updated)
Expired beacons return to the wild. Where 16 weeks seem long enough, people often forget to refuel their beacons and lose hundreds of hours of progress.
Benefit With blueprint system expired beacons could turn into blueprints and remain for players to claim them after a long break.
Building a themed city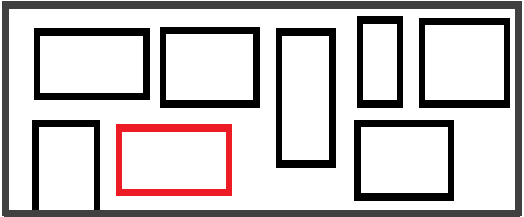 Building one very detailed building may take up to 10h, or longer for newbies, or they will never make one
Benefit With blueprint system we could populate whole settlements with buildings in days instead of months
Benefit With blueprint system settlement could be themed, have cool decorations and builders would have something to do later in the game.
---
City walls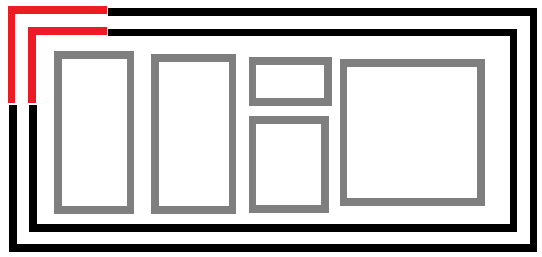 Building part of the detailed wall by hand may take around 2h
Building whole wall may take around 20h.
Benefit With blueprint system we could reduce that time to 3h in total
---
Blueprints shopping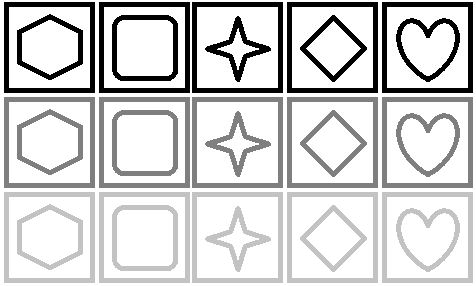 Benefit Players could sell various blueprints others could use. Builders who do not want to grind gems, tools, raw materials could offer selling builings.
Blueprint crafting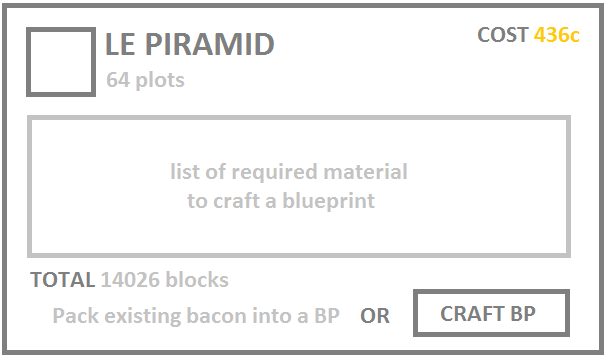 v
Benefit Players wanting to move to another planet can pack their plot into a Blueprint for a small price
Benefit Once again, players can craft a copy of existing beacon and then sell their design.
---
Q: But won't players leave the game if building will be too easy and you will be able to just buy a blueprint with no effort?
No, Minecraft servers have many plugins like WorldEdit or VoxelSniper which makes builing thousands time easier. Minecraft has all this amazing community, minecraftplanet with thousand of thousands of projects just becaue building i easier.