So i recently started to play a game called "Eco". Its an eco system simulation multiplayer sandbox experience. The game has an interesting similarity with Boundless in the point that it offers the option of a player run economy with shops and currency.
BUT it does it better than boundless (imho) in just one point: it has an economy screen that shows all offered and wanted items and at which place to find the shop that sells/buys them.
here a picture: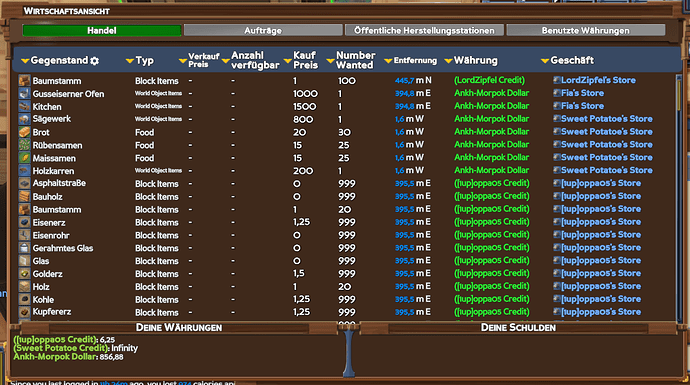 NOW my suggestion would be to have, similar to the resources and percentages of them per world that already exist, a list of all shopstands and requestbaskets per world, what they buy at what prices and where they are located.
Argumentation: this is not the criticised auctionhouse as it only shows the trades of the world/server you are on, you still have to compare trades, also you cant remote buy still, you have to go to the beacon that has the plinth. All it does is making the economy more convenient and easier to understand.