Aaaaaahhhhhhhhh I did this so many times!!! Half the doors are made in the woekbench and I always forget.
Seems to be a common occurrence - I've done this a couple of times too, though thankfully not in bulk and only for stone or iron doors.
They should probably rotate the trapdoors in the hud so that they're more distinguishable from normal doors.
Wischl drained a 200shop mall out off a lake with leaves week after being done they gave us water tools


A special breed this dude haha. Hard work tbh!
When I was 1st building Crusader Square Tower in central Axon I forgot to plot a corner at the top and it despawned lol
I have done this several times



Twice I've done this, now: crafted hundreds of mega healing brews instead of mega instant healing brews.
It makes you want to eat your young.
-Lost a farm that I built once (beacon died, then I rebuilt a new one yay)
-Mass Crafted the wrong item, multiple times
-Lots of dying lol
-Recently mass crafted the wrong tint of glass


One time after release i couldn't craft an item because didn't have enough power and i went and spent a bunch of money on coils (~10k per one). Turns out that just forgot to repair them.)
On September 11 i forgot to refuel my beacon and lost a lot of resources) Gleam club is cool)
And once i ate bunch of raw pies because i forgot to fry them)
Oooh, does anyone remember tools breaking from death? (more than year before) How i hated lava…
when I used all my hard earned glowing lamella (pre-farming, and pre-that-one-exo-that-had-all-the-glowing-mushrooms) to make 4 mass crafts of lanterns the color of urine instead of pretty blue.
and that time I was mr. Bigshot and opened an exo portal for several players, went through only to discover that I forgot my atlas, my liquid breaker, my shovel and my food.
I forgot my atlas, my liquid breaker, my shovel and my food.
The usual story for me
you mean forgetting you have stack off diamond hammers and you just wandering around lava and enemy's?
yes i do lol
do you remember that time enemy's spawned in the thousands

and dropped gem's


our the light cube
i wonder if that noice will ever come back
I was a poor dude and barely bought 5 new gold hammers. Died a few times and lost them. It is safe to say i was very angry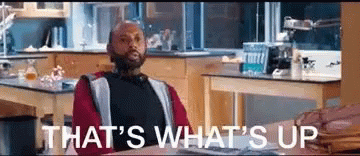 Yeah, it was awful when the whole stacks of tools broke, wanted to beat my head on the table)
I was fascinated by this cube, it was the first thing i liked!! lovely cube

Realizing at 11:59pm on September 11th that there probably isn't going to be an anniversary event.

Cagian-san, humans do not eat their offspring as far as I ve heard :3
Mass crafting exo exclusive ornate gleam trap doors instead of regular doors
Placing 20 kindling mass seeds before placing lava and losing them by misplaced lava.
Minted several ss of peaty soil and clay cause I was way used to play Minecraft and thought they were useless