I'm quitting Boundless for the night. Unfortunately, sleep gets in the way of game time. I'll be back tomorrow.
Hey since your leaving, Can I grab your refined gold from you?
James should really send you a cup of coffee. It's the least he can do.
@james is a busy man. I love his game. I can't complain about it.
For the record I was just imitating another thread

No don't leave, the community needs you/your plots/your shops etc etc… lol
This is why these posts are made, isn't it?
I know. It's a good laugh. The true hero's are gonna play this game until it's gone forever. And by that time I'm gonna have offline mode and my own planet yay.

OH NO! wait i can do the same… ahem!
Thank You dear boundless community for the good time, but I'm afraid to say also…
I left game already more than 10 weeks ago and nobody of You even noticed


Nah… I dunno myself. I'm on a break kinda and let's see where its leading. I for sure come back, though I won't be ever again as active as before and eventually disappear completely. But honestly, no-one would really care

people come and go and each game has its expiry date at some point.
I've been on a break for about a month for new job. I still keep my portals filled and GC up to date cause I know I'll be back to the best game ever.
Thanks to parallel dimensions, I am currently playing, have never played, and will always play Boundless simultaneously…


I have no idea how anyone would survive without my abandoned mall shop with assorted overpriced sovereign gleams.
Also come visit The Dome and give me your FootFall lol via TNT Gyosha Planet portal. We also have portal to HSE guild planet which is a must to see🤤 and a portal to Gyosha Mall. Long live Gyosha Mall!
I still have my original shop from 4 weeks into the game that @majorvex gave my friend and I.
I know right, same here!

That I do not. But I have not much to lose anyways. A good way to start new, especially since my home base is on a pretty dead planet with a dead city. No clue about my current state but HOST has an eye on it


My settlement is domed in with around 800k-1mil dark orange glass, I'd rather not build that again

It's called glass pane blocks right @Nightstar

Wait are we being off topic? Wasn't someone saying they are leaving the game?
There's a game associated with these forums? I thought this was an MMO player RP forum!
Plain Glass Pane Blocks !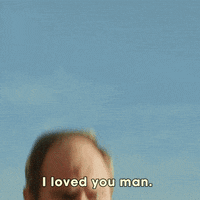 We are talking about blocks? Then its plain glass. If we are talking about panes like windows, then its plain glass pane. Lol
Yo guys, my game is actually set on German language but thats one of the few things that are still not translated in game

and being shown in English