A video showcasing the designs of the unreleased hammers.
In order of appearance:
Oort-stone Balanced Hammer
Blink Swift Hammer
Dark-matter Seismic Hammer
Rift Eccentric Hammer
The Chart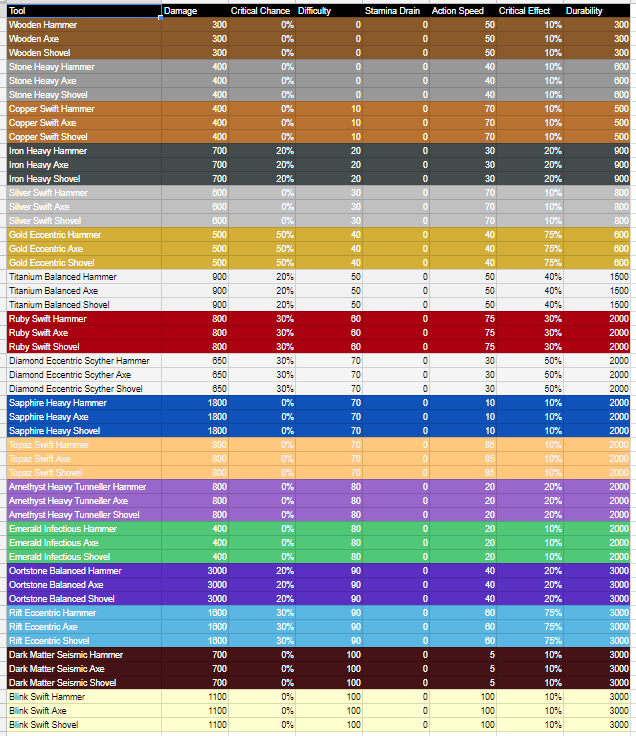 I have created a chart for all Hammers, Shovels and Axes currently in the game as well as a few upcoming ones. This data was gathered by right clicking the tools in the inventory (hard work, I know!!) and therefore is completely accurate.
Also: The Seismic attribute found on Dark-matter tools means that a 3x3 area is mined each time a block is broken, much like Emerald but with an extra 4 blocks mined.