Y'all know I'm going away (maybe forever, not sure yet), but before I go, I'll try this one last CRAZY IDEA™.
When talking about the "reasons why we're going away", having to go on (admittedly subjectively) boring hunts with 40 people to steamroll meteorite events to farm oortshards, in order to maintain our portals open, it's right up there in the top 5 reasons.
If I could maintain the few portals connecting some part of my city to my workshop for free, I would've been happier.
I wonder if the devs could re-work how portals work.
I'm talking blinksec and oort-shard cost.
To be fair, I don't know the actual server limitations relating to portals.
What would be the main reason to not allow portals leading to another place within the same beacon to cost only the initial oort-shard cost and be free afterward?
Ok, I know you can virtually have a beacon that spans an entire world, and that would open people to make an infinite number of portals, but then, put some different limits in place, like a max number of free portals per chunk? A max number of free portals per account?
I mean, if you're on a creative world, last I checked, you don't have any limits to how many portals you can open, right? So far, Malentir and I haven't noticed any issue. You have 0 portal fuel cost all around, and I think you can open portals to other creative worlds all around, right?
Do you actually have a suggestion?
Yas!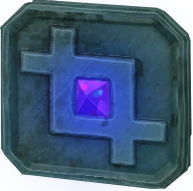 Imagine having the ability as a Gleam Club user (or any player if that's not too much) to create up to 3 or 5 "free portal location tokens", which can ONLY open portals from a given world to the same world, and only cost the initial 50 oortshards, but then, are fuel-free. That way, any players could enjoy the ability to be connected to their local portal network, capital city, friend, etc.
These portals would last as long as the beacon does.
What do you think?
I SAY THE YAY!
I SAY THE NAY!
Ymg' ahor fhtagn, h' ah nafl ahoth l' nafl'fhtagn


(dedicated to all of those who used to vote for my Ftaghn options)