I propose adding a system of generating exceedingly rare, mesh based objects to the worlds. These Curio would spawn on each world, one for each of three categories, Surface, Cave, and Aquatic. These objects could be anything; a small wooden carving of a spitter, the skull of some strange extinct animal, a small totem from a lost civilization, a golden apple growing on a tree, just something that sticks out from the rest of the objects in game.
The gathering the Curio would render xp similar to completing a meteor, but would provide no additional resources and would not be useable in any recipes. It could be placed within a beacon for a sizable amount of prestige. The prestige value should vary between the top tiers of blocks, but shouldn't exceed things like decorative exo resources.
The Curio shouldn't appear in the Knowledge tab unless you have had one in your inventory, and the Knowledge tab would provide some small amount of vague story flavor. Maybe collecting all Curio from a set would provide a more complete bit of lore, and potentially an increased amount of beacon prestige if all placed together.
Once a Curio has been discovered and gathered, a replacement will spawn on the world in that category within a few days, it should be somewhat random though so it's harder to spam them reliably.
Settlement sprawl should be able to impact the spawning of Curio, and potentially a world could have one category of them completely disabled because there has been too much development.
This suggestion is meant to provide some glimmer to the exploration game, something that people could get really excited about and that could potentially cause players with more resources to have a reason to buy high dollar items. It could represent a huge payout for that explorer/collector who happens to come across it, and it could also add lots of value to our museum builds out there.
It would also be a fun outlet for devs to just sometimes drop in a new bit of art on the sly for us to discover weeks later!
Let me know what your thoughts are!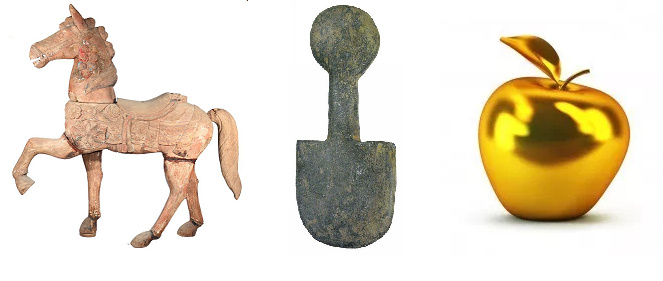 ** I'd say that it's important that this not be a glorification of grave/temple robbing of any kind. But more of a "this object washed up here" kind of affair.