Yes to the cat, and the husband!
My cats like to try and eat the headset, or lay smashed up against our faces.
And, well, let's just say my personal friend group is very… "open." Yes, yes, we don't hold back and only say the things we do because we're pretty much family at this point. Very, very rowdy and crude family.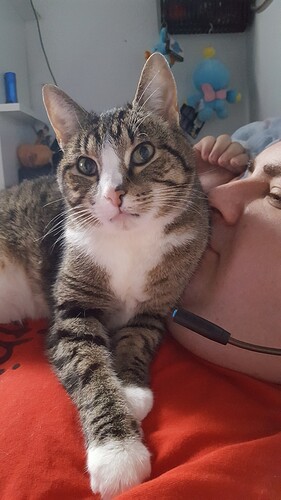 (Husband would maim me if he knew I shared this so it's a secret!!!

)