My votes:
Hunting update
Road map
Furniture
Pants
Or does he mean literally big? The moon?
You're the best kind of bad DK.
Definitely some combat stuff. With all of the data being dropped lately with swords, shields, etc, it definitely seems like the most likely.
I'm going to keep clinging onto taking "big" literally and say it's a combat update including throwers and smooshers and maybe, but probably not, the worms.
Man I really hope so. But I hate getting my hopes up with this game. I just wait til we know what's going to come and then, and only then, get invested in what changes we may or may not be able to hope for/influence.
Combat definitely seems the most logical given what we've seen and heard as of late, and I really hope they surprise us with maybe a whole new combat tree to use a skill page on for specialized combat roles. I hope we'll see more mobs with expanded loot table.
My dream is that they'd give us something like treasure maps that drop rarely (think less than road runner feathers) that could be mapped out and hunted. Then when we find the location it spawns waves of monsters like meteors do for a chance at even rarer rewards (maybe random forged t7 gear and similar for other tiers)
Lots of ideas and hopes.
This is a good rule for all games. No preorders, no hype. The only part of the game you buy is what is already out, even if there is a roadmap.
Yay speculating things we don't know so we get crazy outta hand rumors!!! I'm all for it

Funny i used to play heroes wow. you cant fool mee.

I said DK is the best kind of bad! Speculative content update hinted at. Same day DK makes a 'what kind of speculation we drum up post'.
All sorts of excitement and hysterics first followed by hyperbolic 'this would be terrible' 'no this would be great' posts followed by several locks and a split.
Meanwhile DKs over here in the corner wondering why no ones asked about all the barrels he keeps chucking down the stairs.
Reasons why Ross will never appear on the forum again
:

All jokes aside, I personally think it's furniture. I remember him showing some sort of a couch.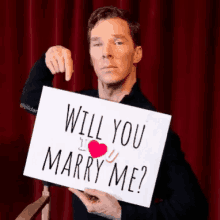 Yeah …
… a very big couch as we saw back then

Adding something thats been requested For a long time…
Im the partypoopers again and saying this…
Boundless multiverse thing was "requested by many players"… Havent honestly seen someone actually requesting it…
Now comes this… Long time… Whats long time… Theres like 500 suggestions from the past that could be it… Better be something good cause they havent rly done anything Major For the game In past 2 years (Yes sovereigns but thats just adding pile To a pile.) … Just adding some nick nacks here and there.
Here's the hint:
Regards,
Some good guesses

Hopefully when i actually have some stuff in game and working it can be shown off and announced!
Some new or more combat or hunting related stuff would be a great addition to the game!