ME!!
Just another one of those "dumb things I've done" stories that are just so dumb they have to be shared with everyone.
While dismantling my old goo farm I was getting sick of having to remove the lava from the tiny chiseled channels it was in so I instead I just started smashing the blocks and then removing the floating lava source blocks from the air, it was great, progress became much much faster.
But then this happened…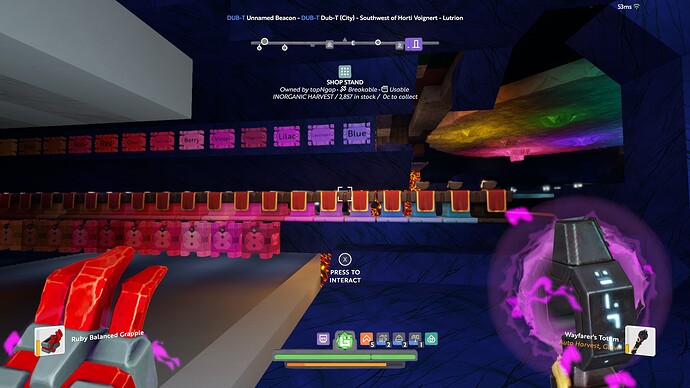 There is a wall between the farm and my paint storage/ pigment mixer room with shop stands in the wall allowing me to drop off and access my pigments from either either side of the wall. Below the pigment shop stands are my chests that I store the paint cans in… made of wood.
I learnt a very valuable lesson, not that wood storage boxes are flammable, I already knew that… what I learnt is that I shouldn't store things in wood storage any where even remotely near lava and the worst thing I learned is that the contents of a storage box are burnt with the box.
Inside the 7 boxes which are missing from the row of boxes in the screenshot were I-don't-know-how-many thousands of difficult to mix paints. There was (I think) around 4000 shadow blue and maybe as much Shadow Cerulean. I generally only ever mix 600 pigments (744 cans of paint) at a time, so there were smart stacks of each deep, strong, shadow, vivid, pure, bright, and luminous paints in Azure, Cerulean, Cobalt, Blue, Lavender and Lilac as well as a few black and white that are now nothing but ash.
All I could do was laugh at my dumb mistake, you play with fire, you get burnt after all. But wow am I glad that I realised what I had done before I took out the entire row of lava channels, that may have just about broken me, haha.