Hiya everyone,
So this week the art/anim team have been developing further the Mystery Box from it's Concept!
It's a special item that after being opened then disappears from the game. This therefore allows us to have bit more leeway to add more detail on the mesh and also give it a bit of animation jazz.
Behold!
Here's Jess's model created in line with Amanda's concept (clearly with her own creative stamp)!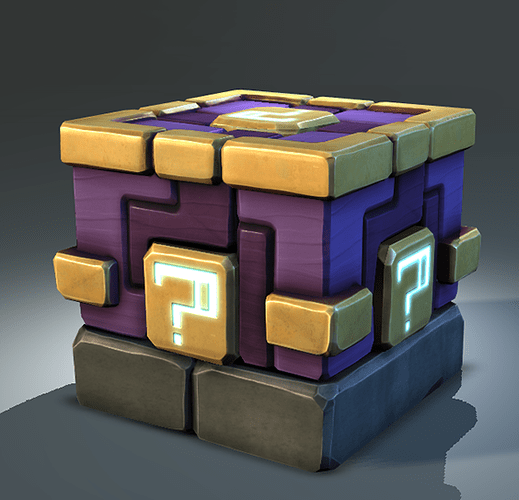 Soooooo… whilst she was doing this… I found out that Claudio had tinkered with animating chest's before - check out this from Cla…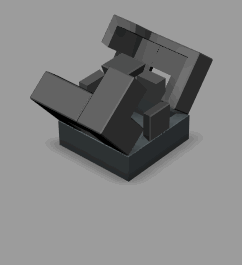 …yes very nice indeed.
I therefore got rather excited and created an animation prototype taking his rig and the final design in mind to create an animation worthy of

.
Behold! (part 2 - the animation prototype)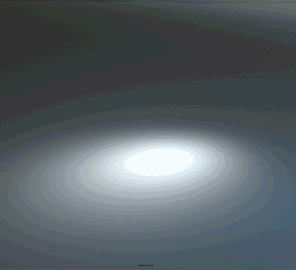 My thoughts were to:
a: Have the box appear from the ground so it can work not only in the inventory or as a cut scene… but also in the in-game world on the floor(or any flat surface) so we can have it as a tangible in-game asset to run into and grab the loot dropped in the same style as the creature harvests.
b: Have the buttons work mechanically 'charming' like the style of the machines and weapons when animated.
c: Have the personality of the box exude the excitement a player will have when opening it up - like cracking open a pinata. This also adds to the suspense. (PS - I'd love some crazy godray vfx's coming out the box to add to the tension of waiting for the items enclosed to be revealed.)
Next step - I'll take Jess's model and re-rig my prototype to work with her new mesh. I'll post again here when that's done.

Anyway, I hope you all enjoy this post and let us know your feedback and thoughts as usual.
Have a great weekend.