This has been happening in my base since the update. I thought it must have been my computer until I was on voice and others said they are seeing something similar. It happens inconsistently, or I am not certain what triggers it.
It happens at the same spot in my base and it has happened out in the wild too.
Here is the short video showing it:
Here is a screen grab of what is flashing on my screen: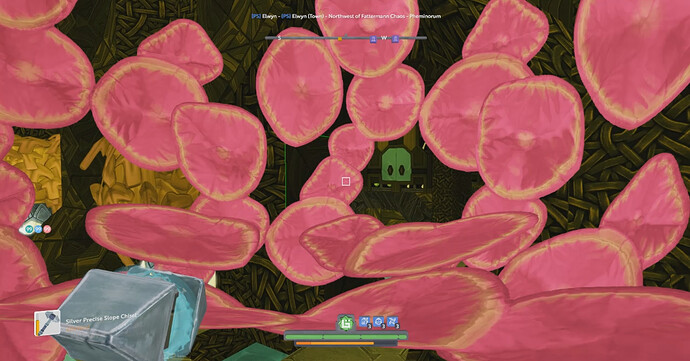 It almost always happens in that spot in my base (I planned to take the video and run around in circles till it happens there again, but thankfully it happened first time)
Approximate loc on where it is happening: 297N -2,117E (Altitude:57) on the planet Pheminorum. It will happen there pretty consistantly.
@Fallon is this what was happening to you too?