Initially uploaded this video for my relatives who always love seeing new pictures of my kitty, so there's quite a bit of french narration :

We lost our baby this past weekend. We found out he had a brain tumor on Thursday and had hoped to have more time with him.
But that was not meant to be.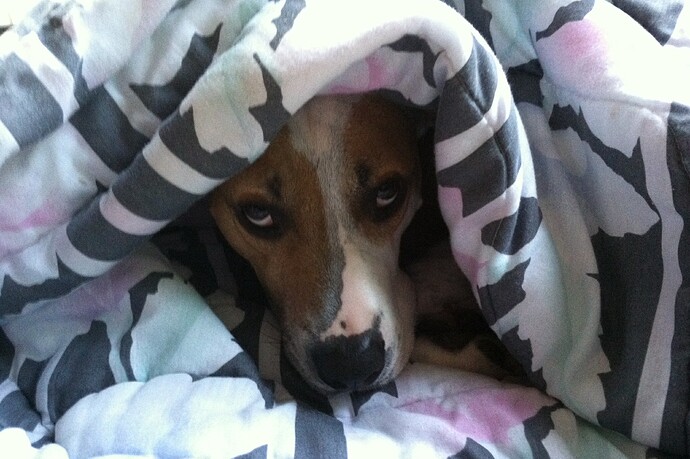 I am so sorry to hear, my condolences… they are family, truly.

That's always super tough. I lost my dog Thor last year unexpectedly. All I have left is his brother Loki who has come down with IVDD early this year, and went all in to help him- spinal surgery, doggy wheelchair, the works. I get emotional just thinking about the inevitable day I lose him too. Dogs really do make this world a better, brighter place!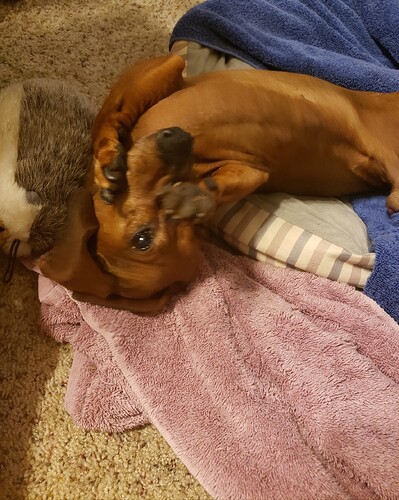 is it a guinea cat?

That's no cat, that's a guinea wig!
Also, think this might be my favourite thread
Me too!!

I just love seeing everybody's furbabies… or scalebabies…or featherbabies… or whatever they may be!

It really always makes me feel so much better, such a boost to see cute creatures.
I'll share this one of Snowball here too, caught him in mid-yawn…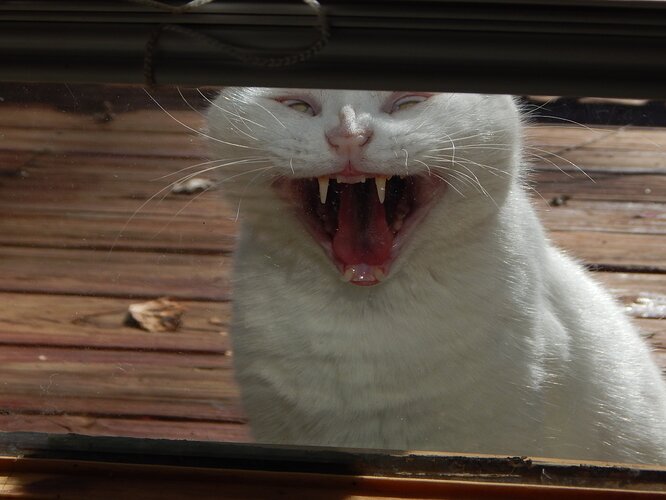 I'll share some pictures of my furbabies later!
Snowball is adorable, even mid-yawn!
Awesome, can't wait to see!!

I think I'll link this thread on Twitter too, some folks here might not know it is in here!

And thanks!!

Snowball is such a sweetie, haha!
Will keep a lookout for it!

Oh my, looks more like trying to eat you. Good you explained lol.


The last sight any number of mice and birds around here see…

We are rural and on a river, so we do get the occasional mouse in the house. They don't last long once discovered.

Some time back, I had turned just in time to see Smokey fling one up in the air… the light was behind her, so I see this silhouette of a mouse going cartwheeling several feet! I swear I never had a moment in my life that was such an equal mix of horror and hilarity.
We get fairly regular "gifts" left on the front doorstep, often right on the mat, which is pretty funny really… I do feel bad for all the creatures though, especially the birds, I know they're cats and that's what they do, but…

Oh, how GORGEOUS!!

Yep, never gonna let this thread die!



BB (Big Boss)