Now since I know it's possible to build a city under the water (or sea depending on the planet) from my previous post "Would a city built underwater work?". I would like to possibly start making plans for such a project and how much it can cost resource-wise, cubit-wise (for beacon plots), time-wise (Time is very valuable, more valuable than coin imo), and etc. You all know I suck at planning from looking at my other post, "Pyramid community hub idea". So now I would like some help and possibly plan out what we could possibly build.
Edit: A dome crossed my mind and has already been considered too costly and will take too much time. Glass walkways will be proposed for such an idea to connect buildings together
Shops and Portal Hubs have been taken heavily into consideration.
The following photo below shows how Rapture from the game Bioshock looks like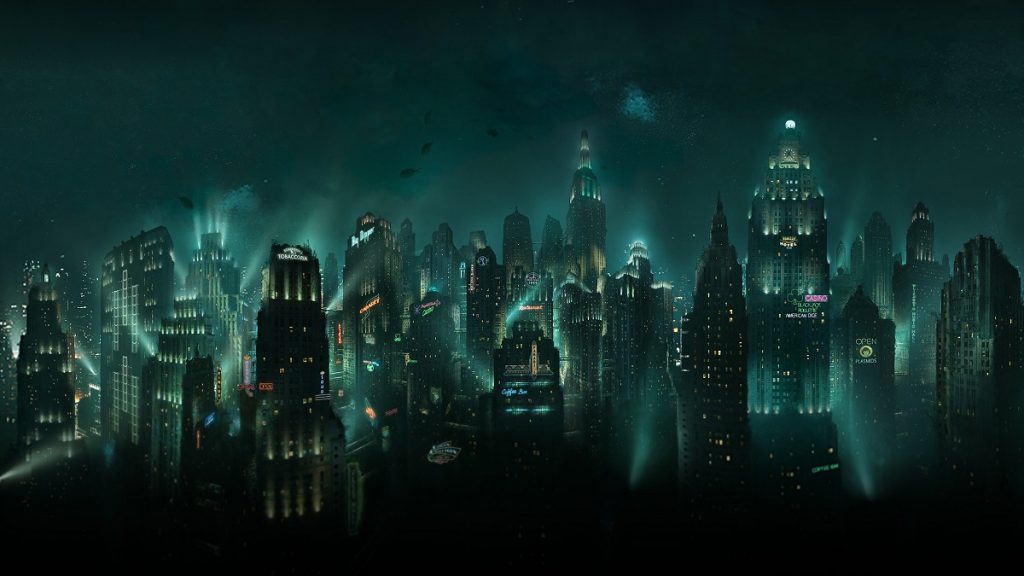 The city planned doesn't have to look AT ALL like this. But would be cool if some buildings used the kind of deco it has to it.
Edit 2: REMINDER! You can build whatever you want with whatever kind of shape you want, you just have to deal with how it looks and how the water physics reacts to it.
Remember how Rapture had different parts of the city dedicated to different tasks and had specific names as well?
After all, we are planning things and we might as well start thinking of names!

Thank you for reading, and Happy planning!