Are any of these guilds still operating?
If not, I will set one up this weekend.
I imagine the one at The Golden Fist is still going.
I at TTC have a fully coiled minter all anyone needs to do is just ask.
There's one at I think the TNT shimmering orb regen farm
iLLumiNaughty has one for guild members! It's in our bank! It was built by Timoleon and is one of my favorite builds in town! If you haven't checked it out, it's worth the time.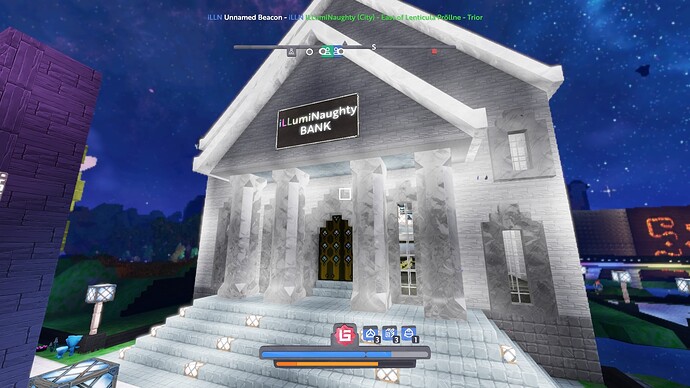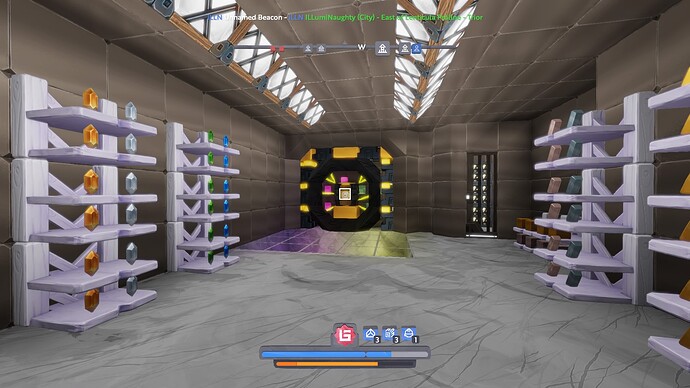 Golden fist has one. Coin Mint has one as well. Iconic too
Are there any portals still open to this?
I'm not entirely sure. I don't venture out much any more. Just focused on my town
Is this a guild setup or friendlist permissions?
@ginabean, @Orrian - Any special requirements to join or specifically get access to the minter?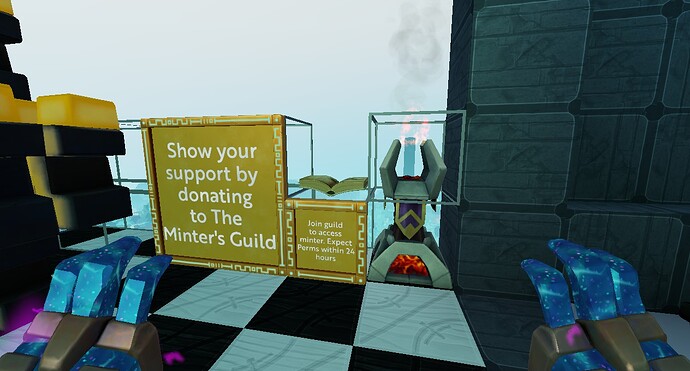 @Tonezone or someone from golden fist, is 24 hours still a valid timeframe?
I haven't seen any portals to COIN guild minters in a long time - though TBH I haven't paid any attention. Does anybody know if that's still active?
Are there more?
No requirement, but if it's only to use the minter it would be best to join one of the factions.

Our main guild runs pretty full.
Yes, you can expect about 24 hours to receive permissions.
@Nightstar falls under Craft faction.
Still have to build the craft station(s) again.
But but craft faction gives rights to use the minter.
I also confirmed in discord that there's a separate faction and public minter in the TNT farm hub.
@Nightstar I can set you up. No one else is using it. lol . Meet in plaza sometime?
Thanks Orrian. I'm not looking to join just pushing up awareness. It's been a while since this was 'news' or anyone posted about it, but I was reminded yesterday that we still OFC get new players and that first set of coils can be a long climb.
I heard of at least one public minter closing down, I guess it was COIN? but I figured if there weren't some being run I might make one. As it stands it seems like there are a couple just for this purpose, and a couple available in welcoming guilds.
I'll probably guide people to these rather than administering one myself.
Well if anyone would like to use the minters in the Plaza they are more than welcome to just give me a shout.
Got 2 at the Tower of Power if you every need to use them. Anyone on my friends list has access
Public service guild at sunken town has one