frozen trrade window bug nothing works.
I canceled trade with my friend and trade window frozed. I was only able to enter chat and send messages normally but coudnt move or press esc. nothing worked mouse and esc didnt worked at all only enter to get to chat and send messages. this is screen.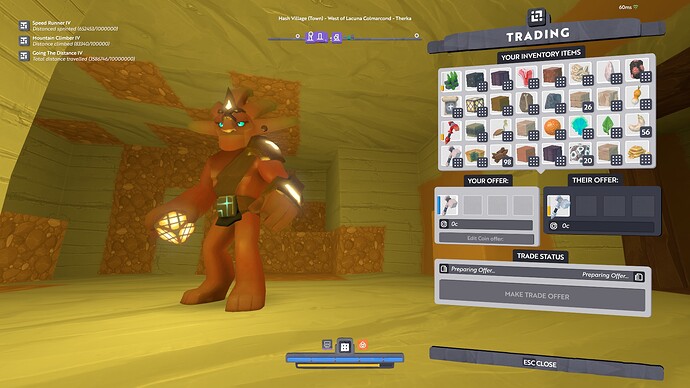 i had to alt+f4 to quit the game

weird bug tried this many times so its repeatable.
after relogging intot he game the hammer i put on trade window didnt returned to my inventory.
Another bug is that having full inventory, and having a stack of crafted hammers (titanium hammers all) 2 of them in the stack and one more titanium hammer in different inv slot i cant stack them together. thats weird. they should stack normally they are all titanium hammers all from the same forgeing batch so exactly the same

another bug this time with beacon.
when i didnt had this beacon added to my beacon list then eveything was okey. but when i added this beacon to the list this happens.: