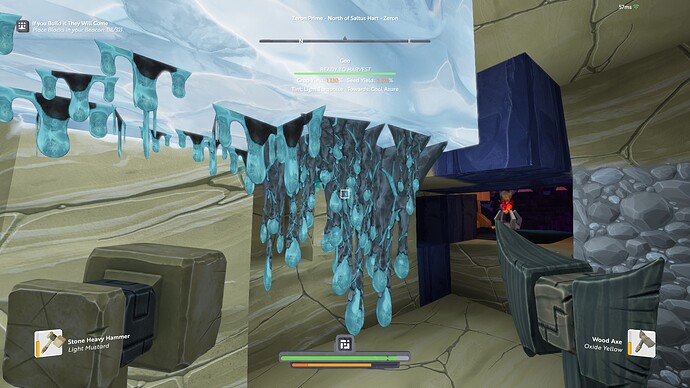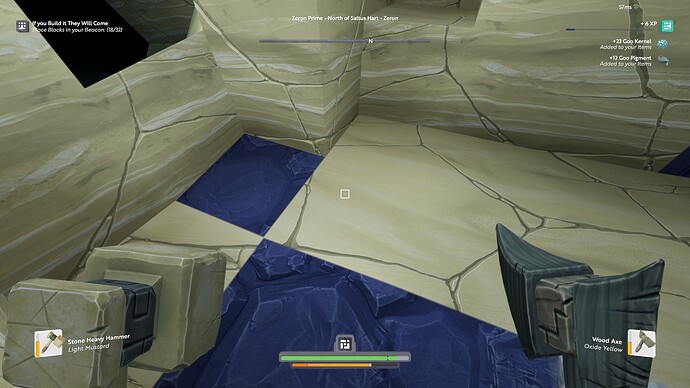 You can see the amount of drops from that single crop on the top-right of the second screenshot. This goo also grew to full in about 5 minutes, which is a bit too fast I think, but I'm just testing with extreme values for now.
---
I have been pretty absent from Boundless and other stuff overall, but this is a sneak peak at my efforts to put something together that will be aimed more at playing alone on the locally hosted creative servers – at least until there's an official way of doing these types of changes more easily or something.
Ideally, the intention with all of this would be to make something that can be distributed easily to players who would like a less grindy/less time consuming balance when playing alone but who also don't want to try and fiddle with things until they work, as there is currently a lot of trial and error in doing this; at the moment some changes I make to certain things seem to have no effect or cause crashes easily.
I don't know how realistic this is as a project idea because updates to the game are likely to easily break the work that goes into changing balance stuff anyway, so consolidating changes every time there's a new release may simply be far too much work. We'll see though.
---
I should mention that this wouldn't be possible without @willcrutchley's boundless-msgpack python scripts, which I was made aware of by @Mayumichi quite a long time ago.