Time display :
In a game such as Boundless where a game-session might be quite long, it would be nice to have a little reminder easy to spot.
So I would suggest a discreet display of the real-life time of day (with options in the game's setting to indicate which time-zone it is) in a corner of the screen.
You might say "duh, ALT-TAB to your desktop to see what time it is on your computer, or use a watch, or ask Siri, whatever", but I would point out that the point of this is that the indication would have to be found by the player without actively having to look for it
As an example, other games like World of Warcraft show you what time it is, there's calendar features, etc.
Satisfactory have little in-game notification on the side of the screen telling you "You have been playing for X hours" and followed by a fun thing like "might be nice to go drink something". The notification disappears on its own after a few seconds, too.


To clarify, I'm not arguing for this exact feature in Boundless (although I wouldn't be against it either), BUT the developers of Satisfactory know that the player's health is important and spending too much time in front of their game isn't the best thing to do, so they do the right thing by reminding the player to play with moderation. It's important to know that some players might loose the track of time when playing. I for one totally fall into that category and might spend most of a day playing a game like Boundless, Satisfactory or WoW.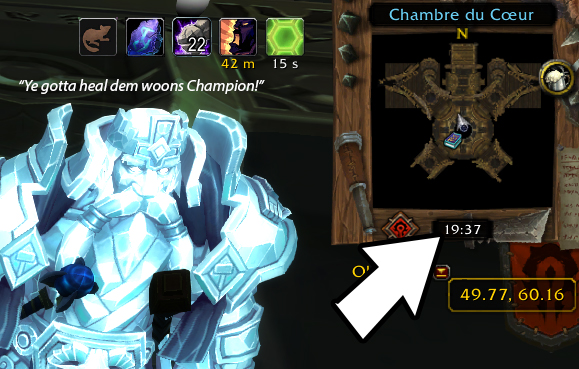 Date of Beacon expiration
If we're talking about real-life time in Boundless, I would think that it's a very player-friendly information to give the player to have an indication somewhere (like on the beacon tooltip when you look towards it), to tell the player :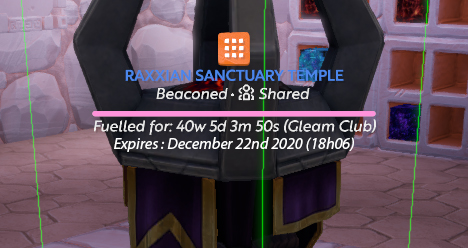 I'm actually happy to have found a website to quickly know when my Gleam Club will expire, because I actually had no idea before writting this suggestion, I was about 1 month away. I would never have found that out by myself without some boring calculations with a calendar.
This is a VERY player-friendly information that the game should provide.
Imagine how many beacons could actually be saved from world-regen with just that!
But what do you think?
• Would you like a display of real-life time of day in-game?
• Would you like a display of when your beacon will expire in-game?