I know this has been mentioned in various posts before, but with the recent update regarding Guild Glyphs, I have been thinking of ways that people could display their new guild glyphs around their guild areas…
One simple way to do this would be via the use of flags and banners. You could possibly have variations in flag styles and colours, or even have multiple sections on a flag to show what guilds you are affiliated with (although how that would be managed is something for another topic!).
I've mashed together a few examples of what I think some flags could look like and would be interested to hear what other people think and whether the devs already have something like this in mind or on the todo list ;).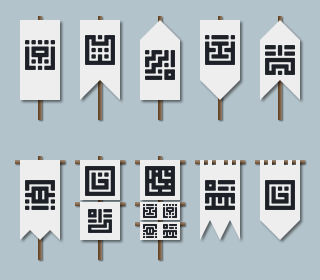 (Sorry, Image is a bit small!)
If we could set flag colour and the glyph colour as well, it would be cool to use these to mark out guild territories!