I reloaded on tree stuff again and got more SEBA out.
Bark 2c I'm not sure if farming will keep demand this low but I have a ton of it, I put out 2 shop stands full, ask if you want more. EDIT: Bark is 4c now.
4c sap also 2 shop stands full.
8c syrup about 11k here. UPDATE: Syrup 7c
SEBA is still 350c - PM on forum if you don't see me in game for 315c hand trades. 2700 on hand.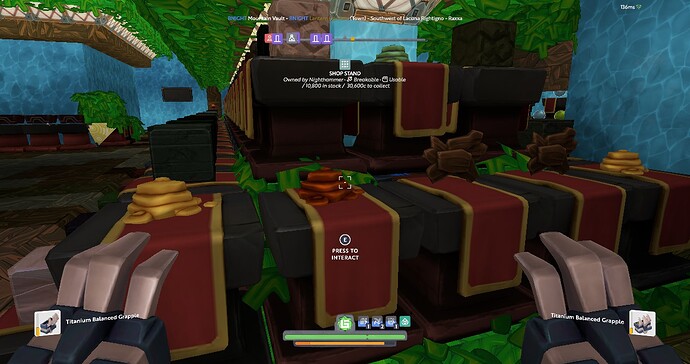 You can get directly to the shop via Biitula Portal Seekers using the "Sunken Storage" portal behind the portal to Grovidias Te.
You can also get to my portal hub using the "Lantern Gardens" portals at the Raxxa hubs for Ultima, PS, or Hubbit - or the Raxxa portals in the DSK hub and the TNT Megahub. If you come via the hub use the "Down" portal to reach the shop.