Recap :
Recently, there's been discussions around the Gleam Club and the way it allows GC members to change colors of sign texts. Now most people agree about a number of things :
• It is one of the most appealing features of the Gleam Club.
• It does suck that this feature isn't available to everybody, because it's really nice.
• Without it, Gleam Club would clearly lose in value and it's possible less people would buy it.
→ Hence the beginning of the other thread on how to improve the Gleam Club.
BUT :
Gleam Club also allows us to change colors on our characters and their outfits for free, while non-GC members have to pay 200 cubits for that.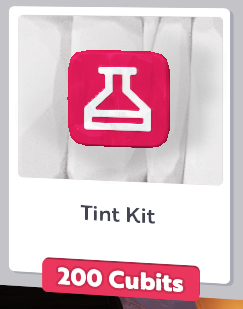 WHAT IF :
the sign color feature worked in a similar way?
What if non-GC members could buy a token in the exchange that you consume when you want to apply colors in a sign? How would that even work? The system would likely have to be re-made, since you have to write the colors as code (like :#ba6851: and such) and you can have several colors in the same sign.
But hypotetically, if the devs said this was doable, would you be ok with that?
Yay, I'd be ok for non-GC members to be able to buy sign-color-kits with Cubits.
Nay, I don't want these peasants to have sign-color-kits for Cubits!
Meh, I don't care if non-CG members get sign-color-kits or whatever…