Hi guys,
I'm going to share with you new creature concepts I'm working on at the moment.
The first shows a series of fish creatures. You can see different shapes and idea. Some are going to be big and some other tiny but annoying


The second is a new creature the team is working on at the moment. The code name is Cuttletrunk and is a flying creature that live in specific biomes. The idea is to live in symbiosis with some sort of plant that he is using as nest and regeneration source. That is still a work in progress and the gameplay may change according to our design implementation.
Jess will start the modelling soon and Gerry is going to animate it. So, get ready to see some new update very soon!
As always, pick your favourite

Fish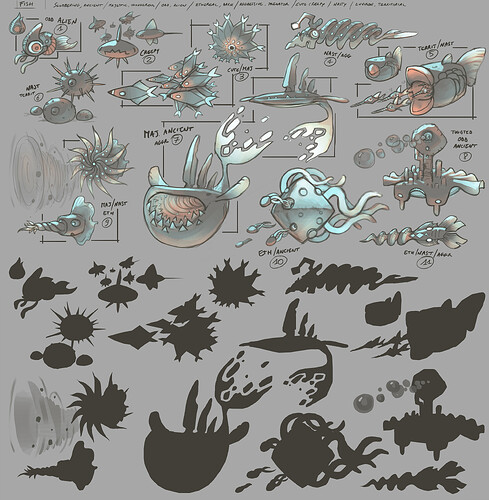 Cuttletrunk