Update: Ok so after the recent update, i am getting these values ( i believe i have an optimal setup ) for Combustion kernels and Kindling kernels:
Seed-chance: 0.510
Yield-chance: 1.600
Everyone got the same? If yes, now to find the most space-efficient setup. Maybe even 2 layers within the same plot just for the sake of it xD
Edit: Got only 1 plot to make a little farm? Worry not - here's how it would look like (total 88 seeds) xD.
!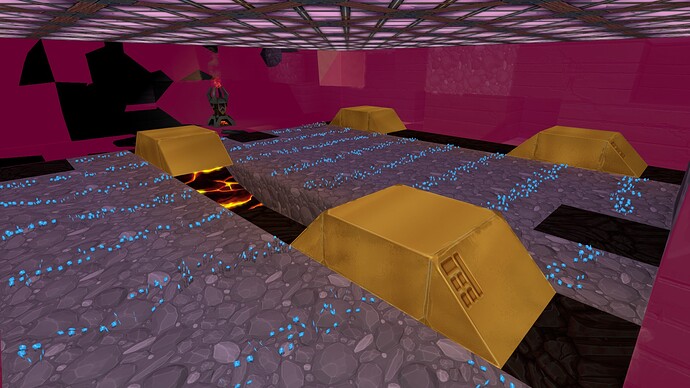 Thanks @Kal-El for the inspiration (with the diagram). If i were to expand this to several plots though, I'd build it with 1 lava line - 3 gravel - 1 lava - 3 gravel (this way the pattern continues across several plots). Anyway, this is how a 2-layer 1-plot farm would look like with some lava guards (refined gold). Some gravel blocks on the periphery had lower percentages so i placed some individual bitumens to increase their percentages (as can be seen in the pics). Some STILL retained a slightly lower percentage than the rest while others got full percentages. I still yet have to find why.
Highest percentages: Seed and yield 0.510 and 1.600, respectively. Lowest percentages: 0.500 and 1.575 respectively (3 blocks only had these percentages).