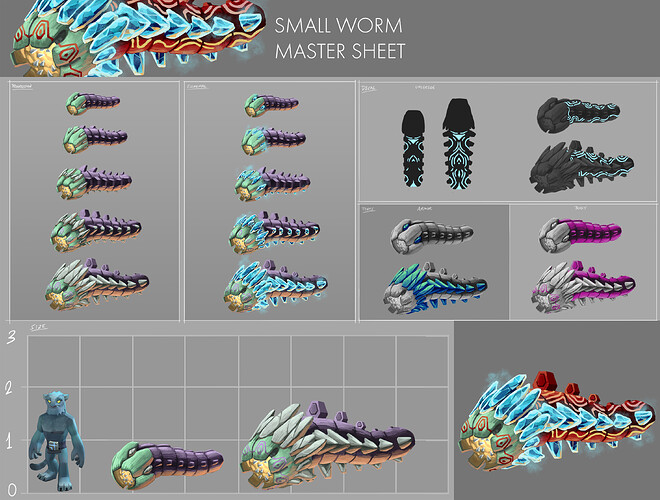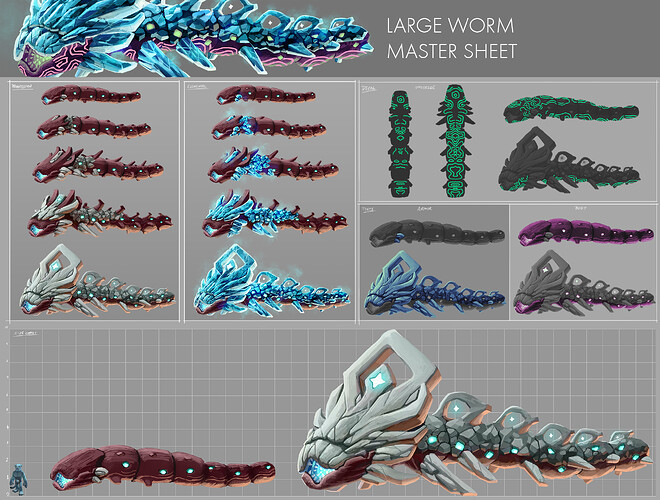 Hello guys. Been busy partying with the worms. They supposedly belong to the same family, evolving from the Block Parasite.
Edit**:
Small worm differs from the big worm in that it maneuvers around the environment, burrowing into the ground and pops up to bite you. The large worm is pretty much an awesome thing**. It's like ultimate treasure you go for as it leaves behind a tunnel full of goodies after you kill them.
Here is the funky ideal size comparison for all the worms together.