We have been updating the "Testing" version of Boundless everyday this week. Thank you very much for all the bug reports and feedback! We are planing to update the Live version early next week (the week starting Oct 3rd). More details about the Live update can be found here.
All the details of the recent releases are listed here:
Here is the list of things we will be focusing on throughout October.
HUD + GUI update to the new skin.
More Creatures added to the game: asset creation and gameplay.
Slingbow, Grapple and Lance mesh updates.
New SFXs and VFXs.
---
Code
Beside the released code we continue to evaluate backend databases to help scale up. We've been evaluating LevelDB, LMDB and RocksDB, running various tests with full sized worlds to see how they perform. So far RocksDB is looking the strongest for our test cases.
Design
@olliepurkiss has been mainly concentrating on the releases, so mainly bug fixing, but also making sure the worlds are built and in a good state for our push to Live.
@luke-turbulenz has been helping with the releases, but also focussing on the beginning of the game, and how we introduce new players into the Boundless Universe.
Rob has been nailing down the HUD design, including the compass that was released in an early form this week. Part of that has meant looking into how we display combat information which has prompted many interesting discussions.

Art
This week the art team has been busy supporting the Testing releases and generating sky colours for the twelve different worlds coming to the Live release. We'll be iterating the sky and block colour palettes for these worlds over the coming weeks as we iterate the generative colour system.
We've been concepting natural props to populate the biomes. Prefabs are working well adding interest to the worlds and we plan to enhance them with a suite of natural prop meshes. Here's a sneak work in progress peek: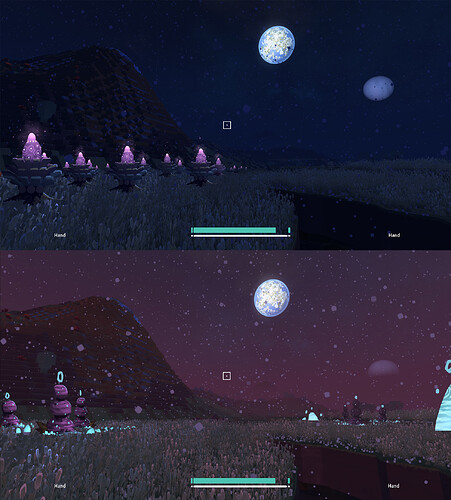 We've posted four more creature concepts, heavy flyer, hunter, ape-like and the relative scales sheets. Links for all the creatures posted so far:
The Level 5 Wildstock will be the first creature introduced to the game.
Work has continued on the final tool models with all the chisels now completed and the shovels started.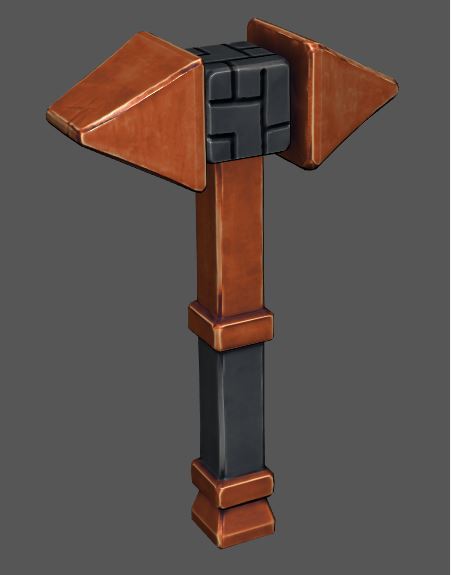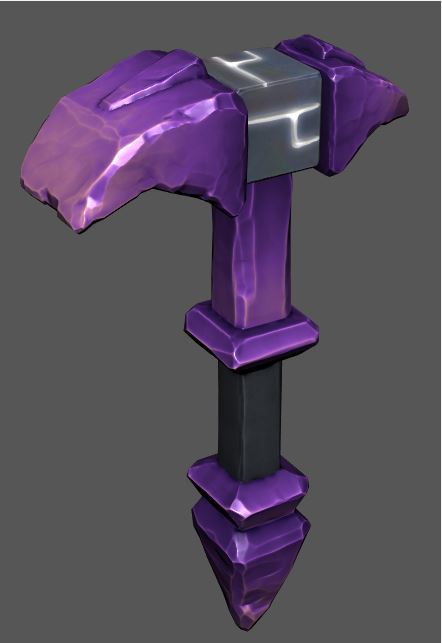 ---